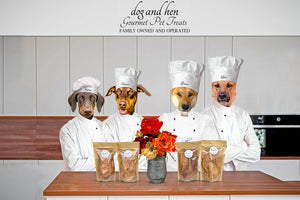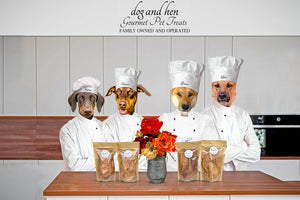 OUR STORY
Our family's pack consists of four rescue children. Levi, a Shepherd mix and my first born son. Grace a Shepherd mix and the daughter I never had. Kuma, a Doberman and my sweet grand daughter (my human son's pup). Then unexpectedly enters Hana another Doberman grandpup but this one is spicy she keeps all of us on our toes. All four were rescued out of California and each with there own story, insecurities and issues. All four are individually my favorites, I love them all the same no more no less.
I assured each of them when they transplanted to Connecticut that their past would not define them and that they were going to live their best lives out here in the country. Lives filled with love, happiness, adventure and stability. They were going to be spoiled and never want for anything. (Just like it should be for all the pets in this world). I love them all so much and selfishly want a long lifetime of memories and my best chance of them living forever is regular exercise, emotional wellness and healthy diet consisting of clean eating.
That's when I committed to educating myself on the very ingredients that went into our dogs food and treats . Our pack eats a nutrionally balanced raw diet and I know that is not for everyone, but it is what we choose. After watching the docu series "Pet Fooled" which was life changing. I had to do better for my pack. How could I not - now that I was actually aware of what really goes into making commerical pet food/kibble. As for treats, I was not liking what I was seeing and not seeing many healthy options. I decided to take matters into my own hands literally and began hand making dog treats, so I would know what they were eating was healthy. It was during these endless hours of hard work over the years that the dream of Dog and Hen came to be. High quality Gourmet Pet Treats not only for spoiled dogs and cats but for every dog and cat. With ingredients sourced in the U.S.A. and handmade in Connecticut, we began to deliver that dream.

Our Chicken Jerky is made from 100% U.S.D.A. Boneless Chicken Breast. No steroids, No hormones, No antibiotics, ever. No artificial ingredients, No added salt or preservatives. We like simple ingredients and we like things done right. Our batches are made small, so that we maintain our stringent standards to produce high quality treats for all pups to enjoy.
We didn't want to do what everyone else was doing. So our Pack Chefs here at "Dog and Hen" worked really hard at creating a "Gourmet" feed line that sets our pet treats apart from the others. We "Specialize" in "Gourmet Chicken Jerky ". That's what we do best. Our product line consists of four of our favorite marinade blends that you will find "ONLY ON OUR MENU".
Clean and healthy treats, that's our Promise from our pups to yours. In fact we know your pups will taste the difference and we know this because "Our treats are so good they will give your pup something to bark about"!
Giving Back
Your purchase helps us continue to support rescue organizations near and dear to our heart in the hopes that one day every dog will have a chance at a good life, never be subjected to abuse, never know what going hungry means and most importantly, have a loving place to call home.
We do monthly treat mailings and deliveries to our partnered rescues, animal control and K-9 officers to help put a smile on a lucky dogs face.
If you know a deserving dog tell us their story on our Facebook page and we will enter their name into our monthly drawing for a free Chicken Jerky treat bag.
We also donate and repurpose old/new dog houses to dogs who do not have adequate shelter and are forced to live life outside, to no fault of their own. If you have a old doghouse that is in good condition and wish to donate to a dog in need please message us to arrange pick up. Any donation is greatly appreciated and will be donated in your pups name.
RESCUE FOSTER ADOPT
Our Quality Control Team
Our Products - Free Shipping $75+
★★★★★

Thank you for your Chicken and Sweet Potato Treats. As Mom predicted we ate the entire bag in one day.

Laura O. H.

Connecticut
★★★★★

I am so happy I found Dog and Hen today at the No. Stonington Fair. My fur baby has allergies so I am very careful what I feed her. Dog and Hen only use natural ingredients so this was perfect and my fur baby loves the Apple Rosemary Chicken Jerky. Thank you for making "clean" dog treats.

Steph Ryan

Connecticut
★★★★★

Sawyer absolutely loves his new treats that we picked up at the No. Stonington Fair!

James Henley

Connecticut
★★★★★

We bought a couple of bags of Chicken and Sweet Potato Jerky for our three very happy dogs. They are very picky with treats and they would have liked to eat them all in one day. Took them five days to get them out of me. I have to order more as they bark at me until I go to the cupboard. Unreal!

Annie Slattery

Connecticut
★★★★★

Apollo loves his handmade gourmet sweet potato pet treats!



Donna A.

Connecticut
★★★★★

Pepper waiting patiently for her new treats!

Lauren S.

Connecticut
★★★★★

My Bob Marley absolutely loved his treat that I picked up from the North Stonington a Agricultural in Fair



Sherri D.

Connecticut
★★★★★

My dogs love these treats! Love to support local businesses!





Tucker S.

Connecticut
★★★★★

Eiram N

Connecticut
This is Buddy our first Rescue dog and he started it all. Buddy came into our life and our hearts and changed us forever. What we didn't know then was he was laying the foundation for us here at dog and hen. He started us on a journey to ask questions and become educated on what's really going into our pets food and so it began.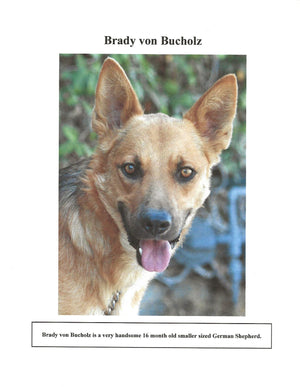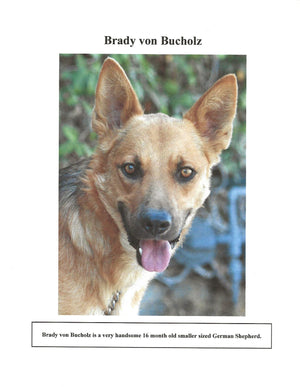 After many years of rescuing senior dogs and attempting to heal a broken heart. I began searching online for a pup that was in need of a place to call home when I happened to come across this face online. Located all the way out in California. His image just kept calling out to me. He was a young farm dog with an old soul, abandoned and now living in a shelter scared and afraid. Unaware that his whole life was about to change and that he would soon have a farm of his own to call home.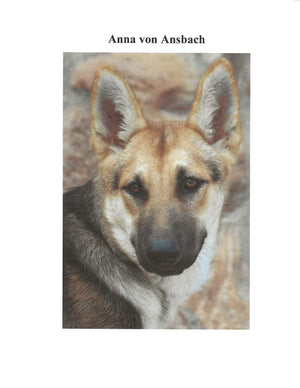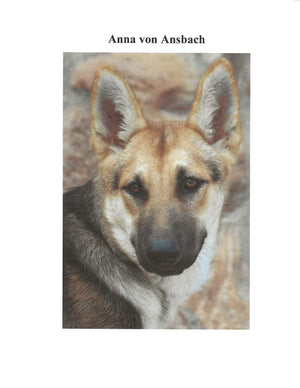 Was dumped out in California at a rescue with her sister . (Same wonderful German Shepherd Rescue Organization in Los Angeles that Levi was rescued from). The two sisters found themselves adopted together and Grace thought she had finally found her forever home. Little did she know she would be returned by her adopter with them keeping only her sister. This left Grace filled with many insecurities and mistrust. Little did she know that 3000 miles away her mom in CT and other half Levi were searching for her. Her new life and her forever family were awaiting her in the country setting she had always dreamed of.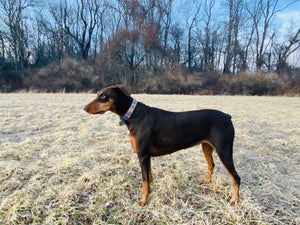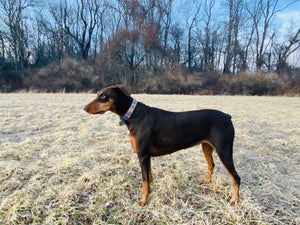 Rescued from being locked out in a shed in the sweltering California heat from a family who could not handle the responsibility of a new puppy. Sweet Kuma came to us fearful of everything. A velcro dog who requires constant reassurance and affection. Kuma made our family complete.
Our all natural treats have no additives or preservatives. To maintain maximum freshness store in in cool, dry place. Treats will last up to 60 days when stored properly.
No. Are treats are made from 100% All Natural U.S.D.A. Chicken Breast and are sliced thin enough so senior dogs, or those with few teeth can enjoy them as well!
Yes we have many small dog customers. We recommend breaking up into tiny bite size pieces safe for your dog to eat.
Our treats are made from U.S.D.A. All Natural Chicken Breast. The same Chicken Breast you and I eat. It's human grade and has no additives or preservatives. If your dog likes Chicken your dog will love these treats.
No. Our Chicken Jerky dog treats are made for dogs who do NOT have a Chicken Allergy. Please look at our menu for our alternatives. We offer NON Chicken Cookies and Biscuits coming soon.